How to Write a Reflection Paper
Sep 12, 2021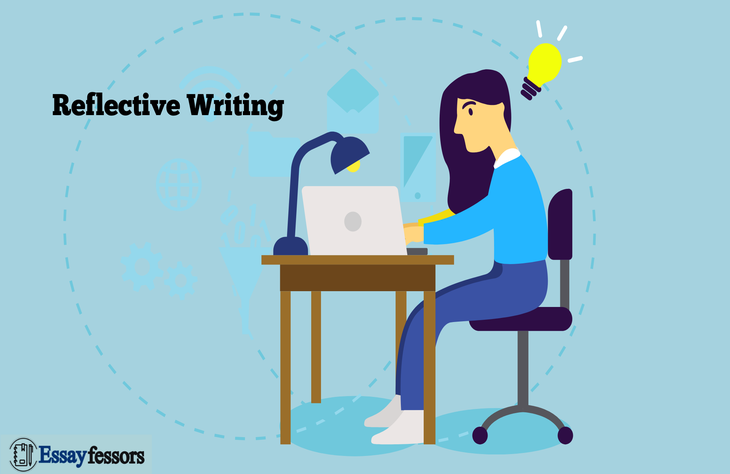 Whether you joined Princeton University or a local community college, you'll at some point write a reflection paper. Reflection papers are common types of papers in colleges, and they grant students opportunities to express opinions on given issues or courses.
You'll deal with vast assignments during your college years, but a reflection paper is unique because you're free to share your innermost thoughts about the subject. You're free to take a personal approach to share your thoughts about the topic without restricting your arguments to facts. A reflection paper can be personal, educational, or professional.
The following nuances will aid your quest to write an excellent reflection paper.
Critical Reflection Paper
A critical reflection paper is a challenging task for many students as it entails a culmination of the studying process. It requires intensive thinking showcased in your ability to observe, question, analyze, and utilize individual experiences to interpret and comment about the subject. Do the following;
Writing A Book Reflection Paper
Course Reflection
A course reflection comes at the end of the course. Your professor wants to see what you've learned about the course and how it has changed you. A course reflection is also helpful in assisting instructors in modifying their pedagogies to match student needs.
Reflection Paper Outline
Your reflection paper should follow this outline.
Introduction
Specify the subject matter of your reflection in the introduction. Remember expressing your feelings is the most critical aspect of a reflection paper. Introduce your ideas concisely and sentimentally, matching academic standards. Give your readers brief insights into what to expect from reading the paper. Build your main idea with a strong claim and summarize it in a thesis statement.
State what you're reflecting on
Your introduction should be brief, catchy, and informative
Feel free to ask a reflective question to jog the reader's mind
Your thesis should state the position
Example of a thesis;
After attending all the classes, reading the course content, and doing several assignments, I gained insights into how different eras affected the authors of literary texts and that texts remain relevant irrespective of the generation reading them.
Body Paragraphs
Use the body paragraphs to explore your experiences and ideas concerning the subject's context. Begin every paragraph with a topic sentence and a supporting sentence to back it up with evidence and opinions. Describe you feeling and the vivid experiences while interacting with the materials. The body paragraphs will form the bulky of your reflection.
Be logical
Include quotes for references if you're writing a reflection on an academic article or text
Tell the readers how the subject affected you.
Focus on nuances that describe the topic explicitly
Conclusion
Write a solid and striking conclusion as it's a demonstration of fully-formed ideas. Use words that will leave an image in the reader's mind.
Highlight the main points
Ensure it is effective
Answer the reflection question that you asked in the introduction
A good reflection paper should have short and clear sentences maintaining an appropriate tone. Always cite your work, including the reflection materials. The length of typical reflection papers is 750 words unless it has been specified in the instructions.
Are you feeling stuck with your reflective essay? Ask for reflection paper service help.