About the Affiliate Program
iQWriter is US's number one in research and essay writing services, providing legitimate and ethical homework help to students in the United States and abroad. Our affiliate program allows marketers to earn an income by simply sharing a specifically designed referral link with their friends on social media. Besides, if you run a blog, an ad campaign, or any online activities that can create the website traffic, you will significantly benefit from this affiliate program.
There is no reason to pester or oblige your audience to do anything or compel them in a way that may mess up their trust on your social platforms. You will profit the most if you just maintain your usual social media activities and incorporate affiliate marketing as a routine on your website or social media; this creates the most trust. For example, you can create ads, videos, or messages on TikTok, Facebook, Instagram, YouTube, among other platforms showing your regular routine videos and messages, and incorporate iQWriters referral links in the process.
How to get started on iQWriters as an affiliate marketer
Step 1: Register
Register at iqwriters.com. Fill in the details required in the marketer's application form. Provide accurate information to facilitate easier processing of payments for your income
Step 2: Get a personalized referral code
Once your registration is approved, you will access a dashboard that is tailored just for you. From the Dashboard, you will be able to edit personal details, generate your referral code, see registered and successful transactions, and be able to see and withdraw your balance.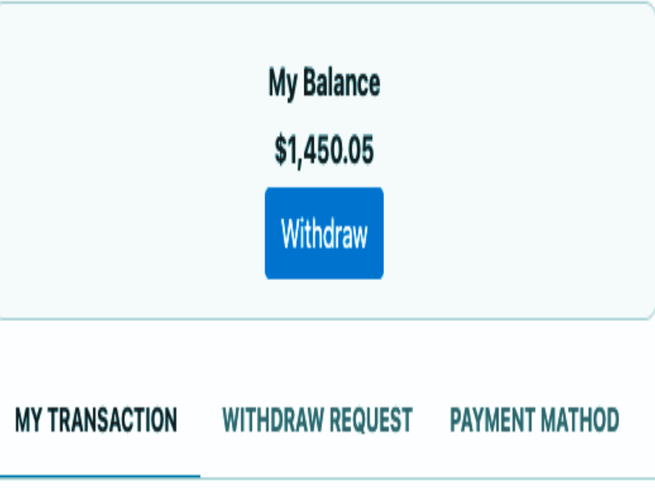 Step 3: Start making money
Now you can start sharing your referral codes on your favorite social media platform or blog. When a customer register using your link, you will be notified. When a customer purchases iQWriters' services, your earnings are credited instantly to your wallet.
Step 4: Withdraw your income
For every successful transaction, you can earn up to $100 depending on the amount your referred customer spends on their first purchase. The potential is limitless. We have a very straightforward mechanism for withdrawing your funds. Just click withdraw and add your preferred payment methods.
Our affiliate program works with any kind of website or social media traffic. If you have fewer flowers on your social platforms, you still can make a decent income from our program; you just need to be consistent and market your referral link professionally. We pride ourselves in our ability to deliver the best services to customers, so feel free to guarantee your customer the best quality because that is what they get when they place an order with us.
You can visit our homepage on iQWriters to understand the kind of service we provide to customers.