How to Write a Winning Admission Essay
Sep 12, 2021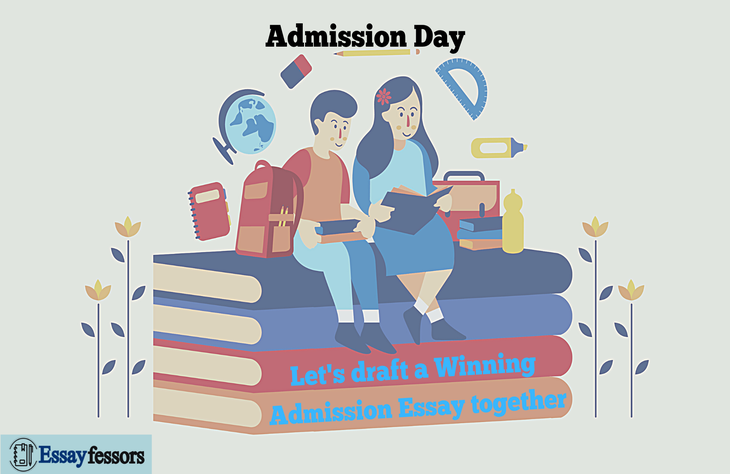 Admission Essays, 500 words Personal Statement, and Application Essays are among key concepts by students wishing to transfer from one school to another.
You've filled all the necessary application forms, did the tests needed, and you're now remaining with one more step; writing your college application essay. While every aspect of the application is essential, an impressive college essay is one of the vital elements of a college application.
Besides offering you an opportunity to bring your unique personality and qualities to the institution, an admission essay has a significant impact on the final admission decision. It's also worth remembering that the essay is the only admission aspect within your total control.
Getting Started
Remember that a typical college application essay is about 500 words, and the word count makes the difference between rejection and acceptance. Ensure that your essay meets the 500-word threshold.
Aspiring college students spend several days researching and crafting the essay. However, the admission panel spends only a couple of minutes reading it. Focus on grabbing their attention. This guide will help in your path towards writing a winning college essay.
1. Carefully Read The Instructions
One of the challenging aspects of writing a college admission essay is how to begin it. The stress, excitement, and anticipation can cloud your judgment causing you to miss a vital instruction. Failure to follow application guidelines will give the admission panel a negative impression of you. It simply means you won't follow the university guidelines.
Remember that word and page limits are given for a reason. Ensure that your submission will comply with all the essay rules. Carefully read all the instructions multiple times before creating your essay's outline using the instructions. Conduct in-depth research as you prepare to write the essay.
2. Write A Catchy Introduction
Every great piece of writing must begin with a compelling introduction. Note that a great introduction can catch the attention of even the most disinterested readers into reading your piece. Begin your essay with a vivid introduction that will keep the admission officers engaged in your essay. Use the introduction to tell the reader what the essay is about or a story revealing one outstanding aspect of your character. Check this sample excerpt from a college admission essay;
I learned about the power of money when I earned my first Dollar at the age of 11 after selling kales from my small garden. As time went by, I developed a significant interest in money, how to earn it, and the power behind money. I promised myself to work hard in school and make big decisions about money in the future. I have, with time, understood that people with insights into banking and monetary systems are capable of navigating and participating in the decisions that the government and other monetary agencies make for the benefits of the present and future society. My ambition is to be part of these financial experts whose decisions will impact the country and global economy.
3. Use Inner Voice
It's worth noting that universities or colleges are searching for quality thinking and authenticity expressed in simple language. Avoid using phrases and ideas that people have used in the past. Express your genuine beliefs without appearing like someone seeking to impress the admission officers with your mastery of knowledge in the chosen subject. Reflect on your skills and how the program you're aspiring to join will propel you towards your future goals and career expectations. However, it's vital to mention a few of your academic milestones and achievements, especially if you apply for a postgraduate course.
The globe is facing tough economic times, and there is a need to develop relevant strategies to maximize the limited available financial resources to restore the global economy and improve the livelihood of the public. I'm keen on pursuing a master's in finance to understand better the financial issues affecting the globe and become part of the future financial experts
4. Use Examples To Support Your Ideas
A college essay gives the admission officers a quick insight into your mind and how you perceive the world. A winning essay should be backed with evidence supporting your viewpoint. Some admission panellists gauge the essay question against your personality qualities. Use a specific angle when writing the essay.
Avoid stating ideas without including specific examples. Draw such examples from your personal experiences to show how situations have impacted your personality and flexibility to accept change. Here's an example;
My inspiration also emanates from reading classic books including "Rich Dad Poor Dad" and "How the City of London Works." Reading these books and magazines has equipped me with knowledge on topics that aren't covered in my coursework but whose relevance significantly shapes the world.
5. Follow The essay Plan
Creativity shouldn't give you room to write a haphazard essay or present a bunch of meaningless words packed with humor. Avoid struggling to cover everything within the required word count. There is so much to write about yourself, and the five hundred word essay doesn't give you room to do all that. Focus on the most significant aspects that will grab the admission officers' attention.
Lastly, proofread your work to ensure it's free of grammar and spelling mistakes. You can allow someone to read it for you and highlight the errors before correcting them, ready for submission.
All the best in your essay!
We understand the importance of the first impression through your admission essay. We offer customized services that will increase the chance of securing the admission that you deserve Talk to our admission essay writers through the link below.